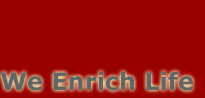 OUR PRODUCTS
HairMax LaserComb
BioNase
BioOral
BioBeam Acne
BioBeam 940
SITE INFO
eLearning
Latest News
Business
About Us
Contact Us
ONLINE SHOP
eShopping
Terms & Conditions
Money Back Guarantee
Privacy Policy
General Disclaimer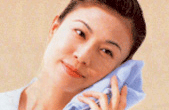 mecdical therapy Light years ahead

Terms & Conditions
About Us 
IVANCO VENTURE is completely dedicated to your total satisfaction. 
If you have any suggestions or comments please email us at [email protected]
Our mailing contact details:
Ivanco Venture
(part of DermaLogix Network Inc.)
7 Maxwell Road #05-05
MND Complex Annexe B
Postal Code 069111 Singapore.
Tel : +65-62218100
Fax : +65-62218265

WorldPay Shopper's Guarantee
Our internet payment gateway is powered WorldPay Plc. one of the longest established companies in eCommerce world wide today. Your order and purchases at this site are guaranteed by WorldPay. We want you to shop with confidence. If WorldPay are satisfied that we have failed to meet the contractual obligations to deliver the goods or services you ordered (or they are defective) WorldPay will guarantee a refund of up to the full amount of the card payment made by you.

To qualify for this guarantee, you should notify WorldPay promptly of the problem and explain why you are entitled to a refund, quoting the unique transaction number contained in WorldPay's email to you confirming the transaction (without which WorldPay cannot process the claim under the guarantee). WorldPay will assess whether you are entitled to a refund and take care of the liaison with us.

Please allow at least the length of time advised by the us for delivery, but no claim can be dealt with under this guarantee if made after 60 days from the original transaction date. WorldPay's decision is final. In no circumstances shall WorldPay be liable to you for more than the amount of the card payment made by you. This guarantee is personal to you, governed by English Law and does not limit any legal or other rights you may have.
Click here for WorldPay Shopper Guarantee Claims

Singapore Orders
Singapore customers are advised to contact our office to place your orders.
** We offer 12 to 24 months 0% interest free installments
** No Government Tax, We pay the 5% GST for you.
Particpating Banks includes :
*Citibank
*DBS Bank
*Standard Charter Bank
*POSB Bank
*MayBank
*OCBC Bank

International Orders
(a) You can choose to order offline by Telephone, Fax, Email or Online.
(b) We accept all major credit and debit cards (VISA, MasterCard, AMEX, Dinners, Delta). 
(c) We also accept payment by Bank Wire, International Money Order and Western Union
(d) You can also choose to pay by Credit Cards/Debit Cards offline (fax us the order form)
(e) International orders may require duties to be paid in your country for importation. 


Shipping Charges
For a limited time and in celebration of our company's 6th year anniversary we provide FREE shipping for all orders worldwide. We send all orders by EMS Courier by Air Worldwide ( 2 to 4 working days).
Click here to track your shipment online

Confirmation of Orders
You shall receive an electronic acknowledgement immediately upon successful submission of the electronic order. If items ordered are not available, a message will be sent to you to this effect.

Warranty and Return Policy
Most of our products are warranted for 1 year against defects in materials or workmanship. This warranty may be extended certain product failures. IVANCO VENTURE accepts return of all defective sets within the warranty period. Call DermaLogix Cosmedics Pte Ltd customer support at +65-62231224 (24 hours) or email us at [email protected]
Our support representative will give you a unique Return Merchandise Authorization (RMA) number and provide instructions on how to return the product. You may not return a product without an RMA number. The product will only be accepted as a return, if it is in as-new working condition. IVANCO VENTURE will provide credit to either your credit card or via check. Ship the product with the RMA number with insurance and a tracking number to the address above. All shipping charges are non-refundable.


Privacy Policy
IVANCO VENTURE & WorldPay Plc does not disclose buyers' information of any kind to third parties. Cookies are used on this shopping site to keep track of the contents of your shopping cart once you have selected an item.


Credit Card Security
All credit card numbers are encrypted in the software when the order is placed using 128 bit encryption. They are only decrypted after they reach WorldPay's computer. WorldPay's payment gateway is highly secure and meets and exceeds all credit card security protocol.


Governing Law
This Agreement and the interpretation of its terms shall be governed by and construed in accordance with the laws of Singapore applicable to agreements negotiated, executed and performed wholly and solely within Singapore.


Jurisdiction and Venue
The parties irrevocably submit and consent to the sole and exclusive jurisdiction and venue of the Courts of the Republic of Singapore
Effective Date : 6th June 1999