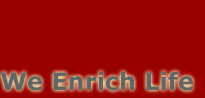 OUR PRODUCTS
HairMax LaserComb
BioNase
BioOral
BioBeam Acne
BioBeam 940
SITE INFO
eLearning
Latest News
Business
About Us
Contact Us
ONLINE SHOP
eShopping
Terms & Conditions
Money Back Guarantee
Privacy Policy
General Disclaimer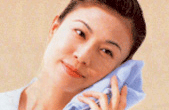 mecdical therapy Light years ahead

About the HairMax LaserComb
For many years exclusive hair clinics and trichological hair treatment centers in Asia, Europe and Australia have been using photo-therapy (or laser therapy) very successfully in treating hairloss problems. But until now, this form of laser therapy is only available at clinics and trichological hair centers which the consumer have to visit the clinics or trichological centers to have their treatments regularly (either weekly or bi-weekly). In the long run consumers pay for expensive per session treatment because these clinics or trichological centers invested tens and thousands of dollars in conventional laser hood equipment. In short consumers have to pay over and over again monthly and yearly. Thus we have developed a home use low level laser therapy device – The HairMax LaserComb – to empower every consumer.
The HairMax Concept
Our idea is simple, to empower every consumer like the Personal Computer – so that every one who suffer from hairloss can bring the benefits of low level laser therapy back home without having to pay again and again for similar therapy – Now we bring you this beneficial technology into the comfort and privacy of your own home or anywhere you travel – at a fraction of the cost.
The HairMax LaserComb is the first handheld photo-therapy device developed for stimulating hair growth and to arrest hairloss using Low Level Laser Therapy (LLLT). As a OTC (Over-the-Counter) non-prescription required, home-use device it is designed to be very easy and simple to use. The dosage is just 3 times a week ( each session 15 to 20 minutes), application is like combing your hair, the concept is to allow the beneficial light beams to shine on your scalp s that after a period of therapy, you will find that your hair are thicker, healthier and more manageable.
HairMax LaserComb & HairMaxSE
At present the HairMax LaserComb and HairMaxSE is made in the USA and to insure quality and customer satisfaction, the device is manufactured under quality standards as required of a medical device – ISO 9001:2000 and ISO 13485:2003 quality standards The LaserComb is also patented in the USA with patents pending status in more than 104 countries. In addition, the LaserComb also earned CE for conformity with the essential health and safety requirements set out in the European Directives. Furthermore the device is also registered as a Class 2 medical device in Canada and Singapore.
The HairMax LaserComb and HairMaxSE encompasses a state-of-the-art high precision medical laser diode encased in a super strength housing for ultimate durability. The laser module has a estimated life of 10,000-15,000 hours, realistic life span is 10+ years when used according to instructions. User feedback collected to date indicated that more than 90% of the HairMax LaserComb users achieved positive benefits and are satisfied with the results they achieved.