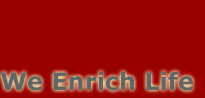 OUR PRODUCTS
HairMax LaserComb
BioNase
BioOral
BioBeam Acne
BioBeam 940
SITE INFO
eLearning
Latest News
Business
About Us
Contact Us
ONLINE SHOP
eShopping
Terms & Conditions
Money Back Guarantee
Privacy Policy
General Disclaimer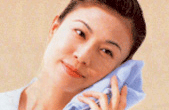 mecdical therapy Light years ahead

Latest News 
5th October 2005
The HairMax LaserComb as featured in LiveWell magazine

LiveWell – The Health, Preventive and Self Care Magazine for the Family – a magazine published by doctors and healthcare professionals that emphasis on high quality healthcare services, safe, efficacious and cost effective treatments to "live well" together recently featured the HairMax LaserComb as one of the medical advances that can restore person's "Crowning Glory".  download article  (pdf 460kb) 
For more information about LiveWell subscription visit LiveWell
2nd August 2005
NBC Dateline – The conclusion story of The Follicle Five
On the 31st July 2005, NBC Dateline aired it's conclusion their 12 months "reality story" of five popular treatments available to men with thin hair. The story tracks which hairloss products works and which does not or which works better. The treatments used included: hair transplant surgery, Propecia, the combination of Propecia and Monoxidil, Viviscal and the HairMax LaserComb…….full Article
4th January 2005
NBC Dateline Report – The follicle five: Battle against baldness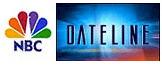 Dateline NBC takes an investigative look at the painful experience of five men suffering with thin hair as they each agree to try a different treatment. Read on to see how the HairMax LaserComb responded to the challenge ….Full Article
December 2003 – PR Web
The HairMax LaserComb – Now a Class 2a Medical Device in Singapore
Another great milestone achieved – the HairMax LaserComb is now marketed as a Class 2a medical device in Singapore for LLLT treatment to hair and scalp problems. The HairMax LaserComb complies with the quality, safety and performances requirements Full article …..
October 2003 – Business Wire
HairMax LaserComb clinical data published in a Peer Reviewed Medical Journal
LaserComb Device Stimulates New Hair Growth and Increases Hair Strength, According to a Report in International Journal of Cosmetic Surgery and Aesthetic Dermatology. This is the first time a clinical study has ever been published correlating Laser Photo Therapy to hair growth Download full report ….. (372kb)
September 2003 – Boca Raton, Florida Lexington International
HairMax LaserComb Certified for European Safety Standards with CE Marking
The HairMax LaserComb, the first hand-held Laser Photo Therapy device for thicker, fuller, healthier hair, has received CE certification for conformity with the essential health and safety requirements set out in European Directives. Full article …..
January 2003 – Boca Raton, Florida Lexington International
HairMax LaserComb cleared by Canadian Health as Class 2 Medical Device
The HairMax LaserComb, A Low Level Laser Device for hair received certification by the Canadian Government as a Class 2 Medical Device for claims and indications to strengthen hair, prevent hair loss, and stimulate re-growth of scalp hair in men and women. Full article…..
September 2003 – Boca Raton, Florida Lexington International
The HairMax LaserComb in Clinical Trials to present scientific data to the US Food & Drug Administration for additional claim.
The HairMax LaserComb, a hand-held laser device that promotes thicker, healthier hair is undergoing clinical trials The data collected will be submitted to the United States Food and Drug Administration in hopes of receiving market clearance for additional claims. Full article….
December 2000 – TIME Magazine
HairMax LaserComb was featured as one of the Inventions of the Year.
The Hair Max Laser Comb complies with International laser safety standards for the treatment of hair loss and hair re-growth – which means it can add body, shine, bounce and density to the hair. A real plus for men and women with thin-looking, hard to manage hair. A submission for FDA medical approval of the LaserComb as a hair-growth product will follow. Full article …..
Other News Reports
CBS National News 'Early Show'- The Latest In Hair Loss Solutions, Jan. 14, 2004.
But if hair pieces are too old school for you, a high-tech solution some believe works is lasers! Used by both men and women, the manufacturer claims low-level lasers make hair appear thicker and fuller. Clinical trials are under way to prove that the laser affects more than just the hair's appearance, but actually helps hair grow thicker and stronger, and possibly generate new follicles.
EuropeanCEO, State-Of-The-Art Hair Care Device that can really grow on you.
Dec-Jan 04.
Introducing the most recent innovation for men and women alike, is the HairMax LaserComb, unlike its low-tech forbears, exploits the power of light. The device bathes the hair with a nourishing light that is designed to energize hair, create a non-toxic, energy charged environment for healthy hair growth, increase shine, vitality, fullness and manageability.
Plastic Surgery Products, Technology Focus-Light Action, January 2004.
For patients looking to revitalize their hair, The hand held HairMax LaserComb provides a new approach to thicker, fuller, healthier hair through advanced laser phototherapy.
The Wall Street Journal, Beyond the Comb-Over, To Combat 'Bald Is Beautiful,' Hair-Loss Industry Pushes Alternatives to Plugs and Rugs. November 12, 2003.
Laser therapy is now offered by a growing number of hair-restoration surgeons in the U.S. Some physicians also claim results for the HairMax LaserComb. The LaserComb is sold for cosmetic benefits, such as making hair shinier and fuller, and Lexington is seeking FDA approval to market it as a hair-growth product. Canada has already approved the LaserComb for the additional claims.
FOX News New York. HairMax for you! November 4, 2003.
Feature story with Dr Steven Salvatore providing an overview of the HairMax LaserComb including patient testimonials and physician opinions.
NBC News WPTV Palm Beach. New Hope for Hair-LaserComb. November 6, 2003 Roxanne Stein interviewed Alan Bauman about his experiences and patient success with the HairMax LaserComb.
Health News Digest,
According to a Report in International Journal of Cosmetic Surgery and Aesthetic Dermatology LaserComb Device Stimulates New Hair Growth and Increases Hair Strength, Oct. 20, 2003 The safe and easy-to-use HairMax LaserComb, a comb-like device that exposes the scalp to laser light, leads to significant new hair growth and improves hair strength, according to a paper published in the summer 2003 issue (Volume 5, Number 2) of International Journal of Cosmetic Surgery and Aesthetic Dermatology, a peer-reviewed journal published by Mary Ann Liebert, Inc.
Palm Beach Post, Latest in fight against shine: laser Sept 11, 2003 .
The LaserComb is low-level laser therapy, a lightweight light treatment that shoots laser beams from a handheld comb, stimulating hair . But "you have to have follicles there for the treatment to work," Bauman says. "If the scalp is shining through, you've already lost 50 percent of your hair."
CBS News Miami, Dr. Sean Kenniff (of Survivor Fame),
The HairMax LaserComb August 11, 2003
In medicine lasers can be used to wipe out wrinkles, bring blurry vision back into focus, lighten your pain, and whiten your teeth. And even though they're used to zap away unwanted hair, some say this sprouting technology can now be used–to sprout some hair. Dr. Alan Bauman is a hair restoration specialist in Boca Raton, one of many using lasers in the battle against baldness. "Phototherapy is a brand new emerging treatment modality that promises excellent results for the vast majority of patients," he said.
WNBC News, Help Your Scalp, Hair See Light , May 7, 2003
Study: Laser Comb May Help with Hair . But does this comb work? Is this product the answer balding men and women have been searching for The Holy Grail of Hair ? Researchers have been studying it for years to find out. Officials in Canada are convinced the laser hair comb works. Studies in that country have shown the device can be benefitial. Video.
The National Hair Journal-US Edition, Canadians Approve Laser, Spring 2003
HairMax LaserComb gets official OK. The manufacturer is predicting that laser technology will radically change the hair landscape. Front Page headline news.
Ripley's Believe It or Not, February 12, 2002
Ripley's highlighted the HairMax LaserComb in one of their segments which included Dr. Woods (Australia) chest to head hair transplants. Both the LaserComb and Dr. Woods technique received the 'Believe It' validation. Thanks for your support Ripley's.
The TIMES (UK), Worrying signs: hair loss January 8, 2003
Minoxidil lotion slows thinning, but is expensive and helps only one in three men and the results can vanish if you stop using it. Transplants are costly, slow and can make your head look like a reforestation project. The latest "miracle" is the LaserComb, which claims to bathe hair with nourishing light. Or get a smart short haircut. On no account attempt a "comb-over".
CIO Magazine, Hair-Raising Technology January 1, 2003
IN THE WAR AGAINST baldness, weapons run the gamut—from spray paint and toupees to transplants and hormone-based drugs. Now the follically challenged can add laser technology to their arsenal.
Sun-Sentinel (Florida) Hair Apparent, December 19, 2002
High-Tech Tool: The HairMax LaserComb . And finally, there is Low-Level Laser Therapy, which Dr. Bauman says has been used in Europe for decades. Dr. Bauman says LLLT can stimulate the cells, increase hair count and hair caliber.
ELLE Magazine, Electric Company HairMax LaserComb, December 2002.
The same technology that gave us AC/DC and Pink Floyd planetarium light shows in the '80s now promises to give us thicker, fuller hair in the new millennium.
WNBC News- New York, HairMax LaserComb in Clinical Trials November 7, 2002.
Well Known reporter Roseanne Colletti special report on our clinical trial. Interview with Dr. Unger, clinical trial researcher and trial participant.
New York Post, LASER COMB IS HAIR-RAISING , Nov 2, 2002
First one dabbed some lotion on a bald spot. Then they popped a little pill. But David Michaels hopes men heading for cue-ball land – will soon run his laser-enabled comb through their thinning locks.
Global TV Canada, Losing hair? Consider laser , October 15, 2002
Dr. Martin Unger interviewed in Canadian National TV. Cary Solomon, who Uses Hairmax Comb said, "I don't have hair on the counter in the bathroom and I'm not losing any more hair."
The Medical Post, The LaserComb Could Help Hair, Oct 15, 2002
Newspaper for Canadian Medical Professionals.
TechTV. Tech Live News. High Tech Hair Help Sept 16, 2002
The HairMax LaserComb uses low-level laser light to give you healthier, fuller, and stronger hair. The LaserComb has been cleared by the FDA for cosmetic use.
Arrive-Amtrak's Magazine: Give Me a Head of Hair: July/August 2002
Where to turn when your hair starts to thin. Hair to the Max. If you are thinning you might want to consider the HairMax LaserComb.
First Business News: National TV morning business news from Washington DC: July 29, 2002
A LaserComb may shine new light on Hair. Distributed by Conus Communication
MAXIM Magazine for Men: Top Gear ORGIZMO!- Best Head May 2002-Page 192
"All the world's greatest gadgets in one place, some of them so cool we just had to take 'em home".
The National Enquirer: Good News for Men and Woman- February 12, 2002
Amazing New LaserComb. The HairMax will soon undergo US FDA tests as a medical hair-growth device. It currently has clearance for cosmetic use.
Associated Press. Laser Comb Designed To Help Hair – Nov 2001.
Device Helps Energize Hair . AP news bulletin released throughout the USA.
ABC WPVI Philadelphia. Action News HealthCheck Reports.
There's a new high-tech tool to combat hair loss. Sept 18, 2001
News story highlighting HairMax.
MEDSTAR Television.
Medical and Health News National Release. 30 second Health News clip seen on local TV News around the USA. Sept-Oct 2001. If your follicly challenged a news laser loaded weapon is just what you need to add to your hair care arsenal.
Plastic Surgery Products-Laser for Hair Loss. July 2001. Page 36.
HairMax LaserComb is an effective remedy for hair care and hair health. HairMax LaserComb uses low-level, cold beam laser, arranged like the teeth of a comb. This method offers thicker hair and faster follicle regeneration.
NY Daily News- The Battle Of the Hair. July 16, 2001.
Promising new treatments may mean hairless pates will be a look of the past. The Laser Solution.
USA Today- Finally. Hair Care Treatment in a Healthy New Light. July 11, 2001. Advatorial. Today, more and more professionals specializing in hair care offer low-level laser treatment. It is safe, gentle and works on men and women. Now you can treat yourself at home with the unique LaserComb. And, instead of paying thousands of dollars for ongoing treatment, spend just hundreds with a one-time purchase.
Charlotte Observer- The Latest: Let Laser Bring Back What Nature Took Away – July 8 2001.
For hair-challenged Men and Women there is a new alternative. The HairMax LaserComb- listed recently in Time Magazine as one of the best new inventions of 2001- uses low level cold beam laser arranged like the teeth of a comb.
GALLERY Magazine -Toys For Men . July 2001 -Page 12
The low-level cold beam laser can give you a healthier scalp and unstress your tresses. It's safety tested, easy to work with, and comes with a money-back guarantee. So what do you have to lose?
GQ Magazine – Hair Apparent. June 2001 – Page 162
Enter the next generation of artillery in the fight against the Great Recession: the HairMax LaserComb. For $650, you can bombard your scalp with cold-beam lasers to thicken and nourish existing hair.
Fox News – Miami, Hair Today . May 15, 2001
News report about a Transplant Surgeon using Laser in his practice. Please note this Laser is similar to the Conventional Laser Hood as seen on our 'Proven Technology' page. This device uses very similar Laser to the LaserComb.
MSNBC – Houston, Hair Thinning No Laughing Matter May 21, 2001
For some men and women who experience hair troubles, comments about being one of the hair challenged are no laughing matter.
ABC News- Click10 Miami, New Hope for Hair. May 15, 2001
Great story interviewing Dr. Janee Steinberg, of Advanced Cosmetic Laser Center and Dr. Bauman of Bauman Medical Group on their uses and hopes for LaserComb in hair care.
Barbara Walters 'The View', April 27, 2001
Live demonstration of HairMax LaserComb as a 'Hot New Product'.
HealthNewsDigest.com, March 26, 2001
Which would you rather have…A Palm Pilot or a Hair Care Clinic in the palm of your hand? Learn about a hair raising new invention.