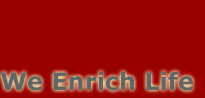 OUR PRODUCTS
HairMax LaserComb
BioNase
BioOral
BioBeam Acne
BioBeam 940
SITE INFO
eLearning
Latest News
Business
About Us
Contact Us
ONLINE SHOP
eShopping
Terms & Conditions
Money Back Guarantee
Privacy Policy
General Disclaimer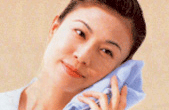 2nd November 2006
Announcing – the all NEW HairMax SE (Special Edition).
Now you can discover the luxurious benefits of low-level laser therapy at an affordable price.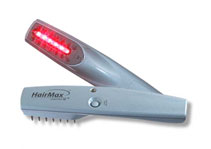 The HairMax SE delivers the same equivalent effective power output of the original HairMax LaserComb (HMLC) yet at a reduced size and cost. The effectiveness of any Laser therapy is determined by 3 factors :(1) The power output
(2) The wavelength and
(3) The dosage
The advantages of the HairMax SE is that it retains the same effective power output of HMLC (5mW) and the same wavelength (655nm). Therapy is also maintained at 3 times a week – each therapy session should last about 20 to 30 minutes depending on the speed of one's usage.
Now you can get the same benefit of the HMLC at a lower price of just US$395. To order Click Here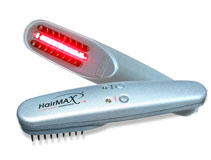 6th September 2006
Lexington's advisory board further validates the effectiveness of HairMax LaserComb.
After months of careful consideration and planning, Lexington International LLC, manufacturers and distributors of the revolutionary HairMax LaserComb®, has formally announced the induction of its Medical Advisory Board. Each member represents a commitment to the advancement of the hair care industry through ethical, credible practices and is individually responsible for great contributions to the community. As a whole, the Medical Advisory Board can apply its expertise and credentials to support Lexington in its efforts to continue providing a quality product to its
customers.
19th August 2006
HairMax LaserComb – FDA update
Lexington has concluded a multi center, shame controlled, double blind placebo, clinical study. The study was conducted to the highest standards of clinical protocol and the results were VERY SIGNIFICANT. The data is being compiled and will be submitted to the FDA in late October or early November. We are very pleased with the results as they confirm the efficacy as outlined during previous studies. The FDA application has been a long and arduous process but we are entering the final stages and anticipate our long awaited clearance in early 2006. Many people have asked to see the results of the study. At this time we do not feel it is appropriate to publish these results until the FDA has had a chance to review them. We will publish the data at the appropriate time.
5th October 2005
The HairMax LaserComb as featured in LiveWell magazine

LiveWell – The Health, Preventive and Self Care Magazine for the Family – a magazine published by doctors and healthcare professionals that emphasis on high quality healthcare services, safe, efficacious and cost effective treatments to "live well" together recently featured the HairMax LaserComb as one of the medical advances that can restore person's "Crowning Glory". download article (pdf 460kb)
For more information about LiveWell subscription visit LiveWell
2nd August 2005
NBC Dateline – The conclusion story of The Follicle Five
On the 31st July 2005, NBC Dateline aired it's conclusion their 12 months "reality story" of five popular treatments available to men with thin hair. The story tracks which hairloss products works and which does not or which works better. The treatments used included: hair transplant surgery, Propecia, the combination of Propecia and Monoxidil, Viviscal and the HairMax LaserComb…….full Article
13th April 2005
HairMax LaserComb 2005 New Design, New Colour, New Leather Case and New Functions
It is important that all users handle their home treatment correctly. In order to mark the time period between movements of the LaserComb, the new 2005 design have added an audible tone every 4 seconds. Now user can have an audible indication of when to move the LaserComb to the next area of treatment.  This beeper can be turn "off" or "on" depending on your preferences. Furthermore the LaserComb handle is Blue in colour, a more cheerful and brighter colour. 
Download Quick Start Guide (pdf 733kb)
6th January 2005
NBC Dateline Report – The follicle five: Battle against baldness
Dateline NBC takes an investigative look at the painful experience of five men suffering with thin hair as they each agree to try a different treatment. ….Full Article
11 May 2004
Dr Glenn Charles LaserComb Clinical Trials
A Florida-based hair transplant surgeon, Dr Glenn Charles, DO, conducted a series of clinical studies using the LaserComb to determine the effectiveness of the device and it's possible uses. He wanted to find out if in addition to helping patients with hair growth, the LaserComb could help speed up the healing process and minimize scarring in hair transplant patients. He also wanted to determine if there was less postoperative shock fall out (telogen effluvium) in hair transplant patient after using the device.Full Article…..
26th December 2003
The HairMax LaserComb is now a Class 2a Medical Device in Singapore.
Another great milestone achieved – the HairMax LaserComb is now classified as a Class 2a medical device by HSA Singapore (Health Science Authority) for LLLT treatment to hair and scalp problems. The HairMax LaserComb complies with the quality, safety and performances requirements Full article…..
Medical Journal Report -Hair Re-growth and Increase Hair Tensile Strength Using the HairMax LaserComb for Low Level Laser Therapy
This clinical study published in the International Journal of Cosmetics Surgery and Aesthetic Dermatology (Vol. 5, No.2, 2003) document that the HairMax LaserComb is an effective LLLT treatment to stimulate hair growth. Out of 35 patients on clinical trial all (man and woman) shows an increase in hair count and improve in hair strength. On the average all man and woman shows an 93.5% increase in hair count and 86.4% improve in hair strength
You need Adobe Reader for this file. Download it free now.American Medical Review Hosted by Morley Safer (of 60 minutes frame)
The American Medical Review , hosted by Morley Safer (of 60 minutes frame) is a prime time news show which gives an inside look at various Medical Advancements improving the health and lives of individuals. The HairMax LaserComb was highlighted in one of their features.
High Speed Windows Media 128k
Dial Up Speed Windows Media 56k
4th December 2000
TIME Magazine – Invention of the Year
HairMax LaserComb was featured in TIME Magazine 2000, among the

Inventions of the Year. The HairMax LaserComb complies with International laser safety standards for use as a Cosmetic Laser Product. Which means it can add body, shine, bounce and density to the hair. A real plus for men and women with thin-looking, hard to manage hair. A submission for FDA medical approval of the LaserComb as a hair-growth product will follow.
Full article …..